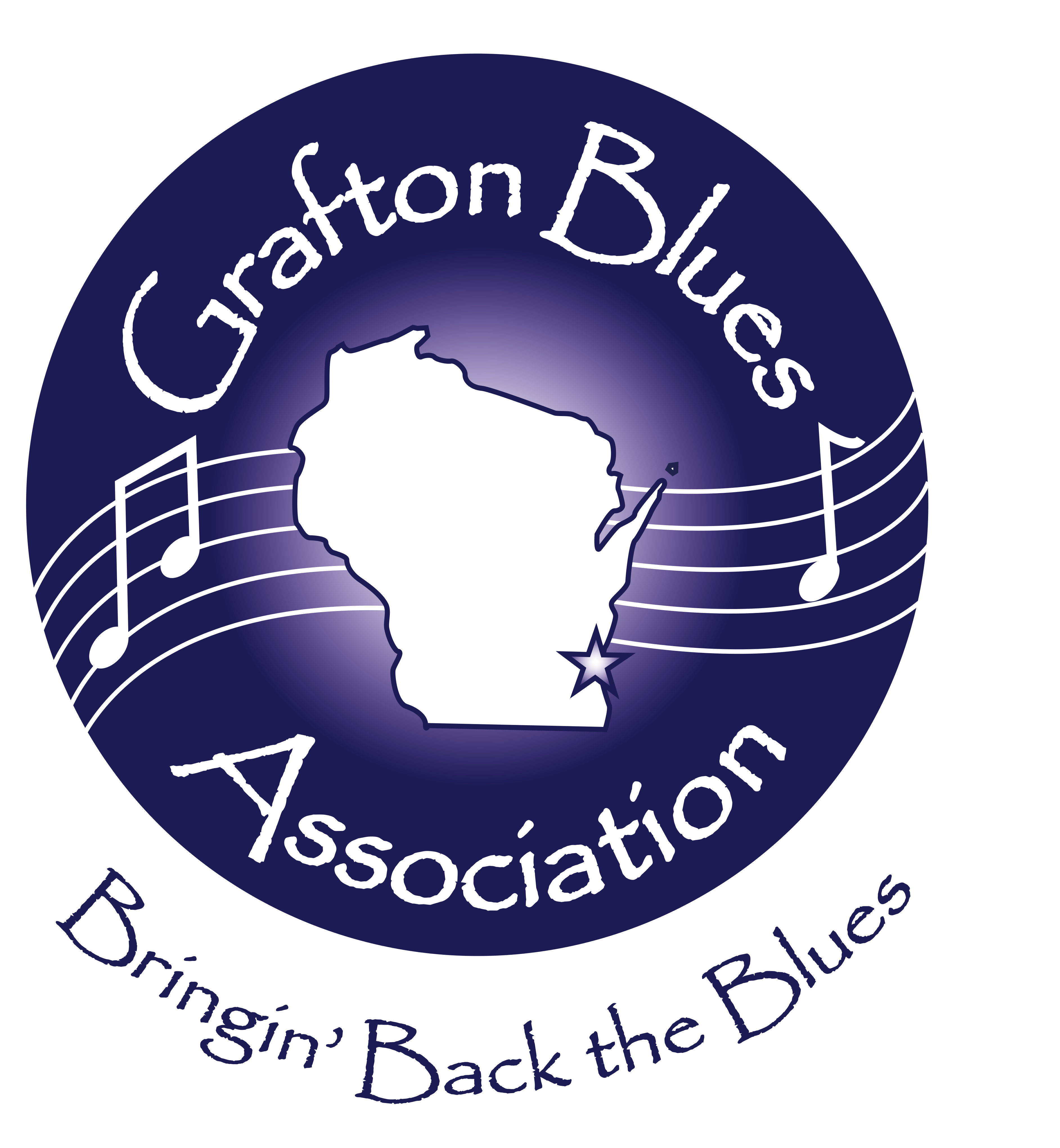 GBA History
The Grafton Blues Association is a 501C3 organization incorporated in January 2006. We are committed to keeping the Blues alive in our area and across the country!
Paramount Records and Grafton Wisconsin, they had no idea what treasures they were recording back in the 1920's – 1932 in the small Village of Grafton.
The downtown area pays tribute to the Villages rich music history, the musicians that recorded in Grafton, and those that recorded for Paramount Records on the Paramount Walk of Fame – a life size keyboard with 44 granite "keys" etched with the names of some of the musicians that recorded in Grafton. Each year new names are "inducted" to the keyboard and announced at the Paramount Blues Festival.
One of the first keys was Henry "Mule" Townsend. He was presented with a take home replica key during his 2006 visit to Grafton. This was presented to him at his hospital bedside when he was in town to perform at the first annual Paramount Blues Festival. Mr. Townsend fell ill during his visit and not was able to perform at the festival. He passed away later that Sunday evening, September 24, 2006 with his family by his side.
This site is dedicated to Paramount Records and all the blues pioneers that recorded in Grafton, Wisconsin. The GBA is a volunteer run organization. We can always use help running and funding these programs. Please reach out to us if you would like to be involved.
The GBA and its members have made contributions to the following:
Grafton Music Parents
Grafton High school Scholarships
Grafton Schools – Blues in the Schools program
Senior Blues program
Mel's Pig Roast
The LeRoy Butler Foundation
Local women breast cancer support